Why I Have Been Called America's Best Angel Reader
I am a Psychic Angel Messenger specializing in Angel Readings and Intuitive Spiritual Counseling.
Along the way, I have done Angel Readings and Psychic Readings for thousands…I feel very pleased with the value my work has provided to so many, but I'm also very humbled by the power of the wonderful angels that flows through me. I feel their power every day. And Archangel Michael, Archangel Gabriel as well as many other wonderful angels guide me in my work. It is their wisdom, their love, and their higher perspective about each individual person that allows me to offer insight, love and guidance for my clients.
Because I'm an Angel Reader and a Spiritual Counselor, it means I am in contact with angels every day, and not only do I follow their guidance personally, I also bring their guidance to other people through Angel Readings, and I get to see people's lives really improve. Since I'm also a Certified Counselor, these two abilities together help me to be an Intuitive Counselor for my clients.
This means that the people who come to me get the best of both worlds. They get Angel Guidance combined with Counseling Skills in their Angel Readings…Can you imagine how satisfying this is?
I truly love my work…
I love having the opportunity of touching people's lives and helping them to know what they need to know, and helping them find and achieve every worthy goal that is important to them.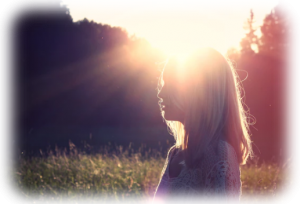 My exceptional abilities have developed from a strong spiritual thirst for God, a willingness to go forth and find my way through the labyrinth of my life, a willingness to sit and meditate for countless numbers of hours throughout many years of my life, and finally, when that effort led me to Cosmic Consciousness, the willingness to accept my role as Spiritual Teacher, Angel Advocate and Psychic Angel Messenger. 

Clients regularly indicate that they are very 
pleased that my 
Psychic Readings 
are 
accurate, and are the 
best Psychic Readings
they've ever had.
They also testify that the information and guidance they receive, 
measurably changes their lives for the better.  
Over and over again, they've told me that what I tell them is absolutely correct, and the 
information coming through helps them to make important 
decisions for the future that 
prove
 to be timely and 
extremely  
helpful. 
Testimonials of ZARA's work:
I am a licensed acupuncturist and I have sent many of my patients to ZARA because she can help them in many areas that I am simply unable to reach.  Her work provides an incredible environment in which to heal.  She offers one of the most advanced integrated healing systems available.  Her work provides something that is rare:  she aligns each person with the highest aspect of their soul and then identifies any negativity that may be interfering with their potential! She then quite professionally breaks these negative patterns and thus frees up this energy for healing to occur. 

She is a top rate psychic detective.  Her work is precise and accurate and she is always able to uncover the most relevant issue and not only shed light on the problem but actually find ways to solve it with great guidance.    She is a joy to work with, and we are all so lucky to have her in our midst.   ZARA's work complements all health care modalities.  Her work is extremely valuable." – Sue Wadden, LAc, Seattle, WA
---

Every time I speak with you I feel better – every time. Since I've been working with you, I feel a big clearing in my life. Now I feel more peaceful – fresh!"  Vallery Maravi, White Plains, NY

---

You are the angel of my heart!  You turned my life around!!" – Linda Pettigrew, Lancaster, CA
If you would like to discover if you are an Incarnated Angel, to understand your dreams, or for guidance for a happier more meaningful life, please Contact Me or call me at 425.741.9752. An Angel Reading and Spiritual Counseling session can help you answer some of your deepest life questions, and help you with every aspect of finding and staying on your highest true life path.