Angel Readings By ZARA
America's Favorite Angel Reader
Bringing the Light, Love, and Healing of Angels into your life through the Phone, Skype, and in Person.
Angels are here to help us. Only when you open yourself to receive their messages can you fully receive their help and guidance.
Are you Worried, Scared or Confused?  Is your past holding you back from truly enjoying life?
Do you ever wish you could change the direction your future seems to be heading?
Now, through an Angel Reading by ZARA, your Angels can help you live the life you choose rather than the one your past seems to have chosen for you.
During your session, I contact Archangel Michael and, as needed, your Angels and Guides.
During your Angel Reading, you will receive amazingly accurate information.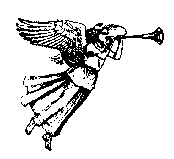 You will hear some things you know and can verify, plus invaluable information you never even guessed. This will relate to your family, your friends and associates, your purpose in life, and how you can accomplish your true purpose.
You will get some information you "knew" but weren't really sure of and you will better understand how to avoid difficult problems in your life involving relationships, business decisions and, very importantly, how to step aside and avoid traps set by unscrupulous associates.
In short, you will be able to take charge of your life in ways that previously eluded you.
While in trance and using my pendulum & charts, Archangel Michael allows me to access your Akashic Records, (Book of Life – past, present, & future), finding the "blocks" that hinder your progress, and "clear" them away, helping you to achieve harmonious careers, healthy relationships, and improved mental and physical health.
During your Angel Reading, your questions and comments are welcome. Angel Readings are very interactive. You can ask the Angels everything you ever wanted to know and receive meaningful, helpful, accurate answers that will transform your life in surprisingly wonderful ways.
In your Angel Reading, the Angels bring you Guidance, Protection, Direction and Angel Insight.
As an incredible bonus that is included in your Angel Reading, Archangel Michael allows me to do "Clearing" which helps to burn Past Karma out of your Akashic Records.
The benefit of this Clearing is that it immediately helps you to feel better, helps you to think more clearly, and helps the circumstances of your life to resolve more quickly and effectively than would otherwise have happened.
The Clearing coupled with Direction and Insight from the Angels will help you attain Spiritual Prosperity, Material Prosperity, Mental Clarity and Physical Health.
I believe in the benefits of my Angel Readings so much that I am making
My Personal NO RISK Offer to You.
I want you to be delighted, yes delighted. Satisfied is just not good enough. If you are not delighted at the end of your first 1/2 hour, we stop and it's free. At 30 minutes I'll ask you if you want to continue. If you choose to continue, your rate will be $120 per hour.
That is already a considerable savings from the $3 or $4 a minute phone services. My ongoing clients can save even more money by buying a 5-hour package for only $500.
It's like a "Buy 4, Get 1 FREE" loyalty package. This is a $100 discount from my already low rates. My long term clients are of course grandfathered in at their original rates.
Scroll down to find the PayPal Buttons
Most initial sessions range from one to two hours. We will go over your entire life, your past lives, your relationships, your family, your job or career, your health, and what-ever other questions you have for the Angels. As you read my Testimonials page, it will become obvious many of my clients find an Angel Reading by ZARA to be truly Amazing and Life-Changing. I'm confident you will too.
Depending on your needs and what you want in your life, your follow-up sessions may be a half hour, one hour, or two hours. Many people want their first follow-up in 1 or 2 weeks. If the need is less, perhaps a follow-up in a month or two may be recommended. Some people get by with an Annual Session and only calling for additional sessions as needed.
Call me today so we can start improving your life as soon as possible.
425.741.9752
or complete and submit this form to schedule your reading:
Find out more about my spiritual/professional background on my Resumé page.
Would you like to read some Client Testimonials?
Are you ready to Schedule Your Angel Reading?
Would you like a FREE subscription to my monthly newsletter Victory of the Angels?
You are invited to read my Articles and Essays in my Blog.