ZARA's Resumé
Psychic, Trance-Channel Medium, Angel Reader, Angel Advocate, Seminar Leader, Author
METAPHYSICS, SPIRITUALITY & PSYCHIC DEVELOPMENT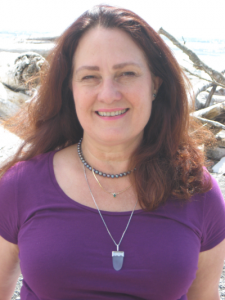 20+ Year Disciple of Paramahansa Yogananda with Daily Meditation / Yoga / Prayer practice with the Self-Realization Fellowship (SRF)

Sunday Meditation Service Leader (10 years) and  Sunday School Teacher (3 years) at the Seattle  Self-Realization Fellowship

Received Kriya Yoga, the highest level of meditation in SRF—1979

Ordained Minister:

Spiritual Healers and Earth Stewards – 1995
Awareness of Life Church of Everett – 1998

Trance-Channel Medium:

Over 4000 Satisfied Clients

Over 500 Students of Spiritual and Psychic Development Classes and workshops taught in Seattle and throughout the greater Puget Sound region

Psychic Angel Reading Locations:

Stargazers Bookstore – 1996 to 2001  Vision Quest Bookstore – 1997 to 1998 Dancing Dolphins Healing Center – 1997 to 1999 Cathedral of the Seven Archangels – 1997 to 2008 Manor Heights Metaphysical Center – 2000 to 2008 Lynnwood Metaphysical Center – 2010 to 2012 Ocean Shores Metaphysical Center – 2008 to now

Metaphysical/Spiritual Classes Include

Angels in your Life
Channeling the Angels of Light
Crystals and the Healing Power of Gemstones

Discovering the Tarot
Dream Interpretation
Gnostics & the Gospels of Mary & Thomas

Hypnosis and Hypnotherapy
Light and Color Therapy

Mastering the Tarot
Meditation – Your Daily Practice
Metaphysical Trancework

Past Life Regression
Pendulum Response Training
Psychic Development

Reiki I, II, & Masters
Sound/Vibration Therapy

Spiritual Counseling Training
Spiritual Development
Success and Prosperity Workshop

Tarot Symbolism
The Teachings of Yogananda
Victims No More – Surviving & Thriving

Past Class Locations include:

Seattle
Bellevue
Tacoma
Everett
Renton
Lynnwood
Kingston
Camano Island
Hoquiam / Aberdeen
Ocean Shores
Port Townsend
Tacoma
Olympia
Portland OR
Kauai HI

Featured Speaker:

Seattle Metaphysical Library
Awareness of Life Church of Everett WA
Inter-Faith Church of Seattle WA
Stargazers Metaphysical Bookstore
Cathedral of Holy Spirits
Angel Shop in Edmonds WA
Dancing Dolphins Healing Center of Kingston WA
Washington Hypnosis Association
Charles Tebbetts Chapter of the
National Guild of Hypnotists
Community Acupuncture Clinic in Aberdeen

Washington State Credentials
(under Legal name Barbara Bolstad)

Hypnotherapist Registration # HP10001434
Certified Counselor # CL60170454

CONSULTING HYPNOTIST &
HYPNOTHERAPY INSTRUCTOR

Certified Consulting Hypnotist – NGH = National Guild of Hypnotists
Certified – Complementary Medical Hypnosis – NGH = National Guild of Hypnotists
Advanced Training in Neuro-Linguistic Programming (NLP) & Ericksonian Trancework
Advanced Studies in Metaphysical Trancework
Elected Officer – Charles Tebbetts Chapter of the NGH – 1997 to 2002

Hypnotherapy Instructor at 
Everett Community College, Continuing Education
Assistant Instructor of Hypnotherapy – 2000 to 2003

Certified Hypnosis/Hypnotherapy Instructor – 2003
by Roy Hunter of Alliance Self-Empowerment Inc.

EvCC Hypnotherapy Instructor – 2003 to 2005
Team-teaching with Michael Gershman RN, BCH, CI

300 Hour – Professional Hypnosis
& Hypnotherapy Training Program
Of Everett Community College

Basic Hypnosis (50 hours)
Intermediate Hypnotherapy (50 hours)
Advanced Counseling Hypnotherapy (50 hours)

Medical/Dental Hypnosis (50 hours)
NLP & Ericksonian Trancework (50 hours)
Metaphysical Trance-work (50 hours)
_________

total : 300 hours

PUBLISHED AUTHOR
Articles Published in:

Spiral Journey
Higher Source
Women Network
New Times
Hypnotic Health
Blue Star Gazette
Voice of Choices
New Spirit Journal
Wisdom Magazine

And in ZARA's  monthly email newsletter
"Victory of the Angels"

To find out more about me, click on About ZARA.

Do you want to find out about my Angel Readings?

Would you like to read some Client Testimonials?

Are you ready to Schedule Your Angel Reading?

Would you like a FREE subscription to my monthly newsletter Victory of the Angels?

You are invited to read my Articles and Essays in my Blog.