How I Began As A Psychic Angel Reader
I have been doing professional Psychic Angel Readings for about 22 years.
From the first day I started, I have been very successful. At first, I was very surprised, because I didn't realize that people would respond so positively and so quickly, but they did…so much so that I made some business cards with my name, logo and telephone number on it, and handed it out to people wherever I went. People were so thankful for even just my card, that I began to realize they really liked me, and there was a need that I may be able to fulfill for them.
So I continued on, and people continued coming to me. And they were pleased–very pleased–and they told me that my readings were not only accurate, they were the best psychic readings they had ever had.
Prompted by an Angel…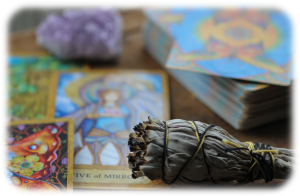 One day when I was out, looking for a birthday present for a friend, I happened to go to Stargazers, Bellevue's premiere metaphysical bookstore…and as I looked, I suddenly was nudged by an Angel to ask the storekeeper a question…"Do you have Psychic Readers here?"
Never having thought of that before, my asking the question was a surprise to me…The lady watching the store at the time was not the owner, but was nevertheless a main decision maker for Stargazers. Her name was Pam.
Pam answered, "Yes, we do."
I asked if I could apply, and Pam told me there would be a presentation on the following Friday evening, and I should come to the presentation and bring my resume´ with me. She seemed interested, and I felt encouraged so I went home and wrote up my resume, and a few days later, went to the presentation–resume´ in hand.
Learning about Voice Dialogue…
When I got there, I handed Pam my resume´, and she directed me to the back room where seats were lined up, and people were sitting just before the presentation began. That evening, Tess Sterling, the store's proprietor, was the one giving the presentation , and tonight's topic was Voice Dialogue, a topic I knew nothing about.
The presentation itself brought about a major unexpected transition in my life. In fact, it had an extraordinary effect. I say this, because largely due to what happened for me, I got out of my abusive marriage.
Voice Dialogue uses parts of our personalities to key in with who we really are and why we do the things we do. When Tess asked for a volunteer to come up on stage, that night, my hand shot up. I was very surprised at my reaction, because this is the kind of thing I would never have imagined myself doing before.
I walked to the front of the room, and Tess asked me to sit down, then she took me through a series of simple exercises that quickly and permanently changed my perspective on the way I had previously been conducting my life. Since Tess did not know me, I'm sure she had no idea whatsoever of the potential outcome of the demonstration, but what happened that night was amazing. I realized I'd been giving my personal power away to my (then) husband, and that he was unfairly and unjustly taking advantage of me and treating me as a slave.
I changed my life…
One week later, I left my ex-husband. This is something I should have done years before, but it took Tess's help and Voice Dialogue to finally help me wake up and realize I could not put up with his abuse any longer.
I took my kids and moved in with a friend, but I totally forgot about the resume´ and the application I had submitted to work at Stargazers as a psychic. The whole thing slipped my mind…
Then, one evening I received a phone call from Pam, who had had a hard time tracking me down, but had worked hard to find me. She asked me if I could come over to Stargazers the following afternoon to give her a "test drive", and give her a demonstration of my psychic skills.
I agreed and made the appointment. The following day, as I gave her a Psychic Reading, Pam started to cry. She wept because, not only was my reading on her completely accurate, but it also touched her so deeply that she could not help but cry.
That was the beginning. Pam agreed to bring me in to Stargazers as an in-house psychic, and the first time I was to start was in August, 1996. Since then, life has been amazing…
---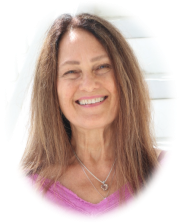 Through Angel Readings, Spiritual Counseling, and the use of a pendulum, the Angels and I are here to help. We can help clear negativity from your past, help you answer some of your deepest life questions, and help you make the right choices that will bring you joy and happiness no matter what is going on around you.
We can help you discover if you are an Incarnated Angel, what your purpose is, how to accomplish your "Angel Work", or receive guidance for a happier, more meaningful life.
Schedule your private session with me or call me at: (425) 741-9752