Enjoy the Convenience of Online Psychic Angel Readings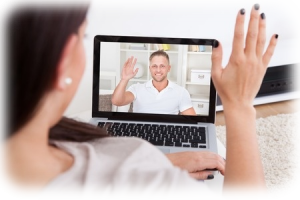 Hello Friends,
Over the last several years, and especially in this time of "shelter in place", as clients call or write to schedule their Psychic Angel Readings with me, they want their Angel Readings over Skype, Zoom or GoToMeeting.com.  I'm more than willing to accommodate their needs, and in doing so, I've discovered that modern day videoconferencing is an excellent way to carry out my very practical and spiritual Psychic Angel Reading sessions.
Here is further information to help you consider having your next Psychic Angel Reading over videoconferencing.
It wasn't very long ago that all my Psychic Angel Readings absolutely had to be in person. At that time, Archangel Michael insisted that I tell every person who wanted an Angel Reading with me to come in person in order to have their sessions. Because of his directions at that time, literally all the clients had to travel to where I lived for their Angel Readings. This was not always convenient for people, but because they knew my work would help them immeasurably in ways they could not receive anywhere else, they came. They sometimes drove hundreds of miles, and some even flew in from other states across the country.
They said that traveling to me was worth it for them, and they recommended me to their friends, and often wrote reviews and testimonials like this one from L., in Ontario, Canada.
I am so grateful to have ZARA in my life. The first time I spoke with her was during a very difficult time for me. ZARA helped me sail through the storm and see things differently; more positively. I have grown very much in these last two years and I am now fully aware of who I am and why I am here at this time. I love speaking with ZARA and always look forward to our sessions. From the bottom of my heart, thank you ZARA."
When My Angel Readings Changed From In-Person…
In 2008, Archangel Michael modified how I can do my Angel Readings for people, and he now encourages me to do my professional Psychic Angel Readings in ways more convenient for both the clients, and me as well. This means, with Archangel Michael's blessing, I'm now able to do top-notch Psychic Angel Readings in person, over the phone, through videoconferencing, and Instant Messaging over Facebook. All these methods, he assures me are positive, and judging from customer satisfaction in written reviews, Archangel Michael is right. The energy has shifted, and now, Psychic Angel Readings over Skype, Zoom, GoToMeeting.com, and others are comfortable for both the clients and me.
Now, traveling to my office in Washington state to have your Psychic Angel Reading is no longer necessary, because YOU can have YOUR Psychic Angel Reading virtually in person over videoconferencing. What's really great about it is that you and I can actually see each other while you're having your Reading, so it's like having your Angel Reading in person, yet you can remain in the comfort of your own home.
How much more fun and convenient can you get?
And yes, by the way, it can actually can be very fun and exhilarating to get rid of old negative patterns, and replace them with new ways of looking at things that help you feel happier and more empowered in your life.
So the change which occurred in technology, ala videoconferencing, genuinely serves an important need for people who need Angel Reading assistance, and the sessions continue to be spiritually uplifting and emotionally satisfying.
As everyone knows, phone calls between countries can be expensive, so when people outside the U.S. schedule their Angel Readings with me, it makes sense they would opt for their Psychic Angel Readings over one of the online medias. In this way, we still get to see each other, but the client doesn't have to actually go anywhere, and the videoconferencing portion of it is usually free.
Due to the easy accessibility of Skype, Zoom, and GoToMeeting video conferencing, my Angel Readings are now much more convenient and accessible for  people all over the world.
By using these online options, you can find out which of those choices is best for you.  The one I use most is Skype, and you can add me as a contact by first downloading Skype on your computer, (for free),  and then typing zara.angel24, (my Skype name), where it says, "Add contact".  Then, when I get your request to connect on Skype, I will accept your request, especially if you've emailed me first to let me know your intention of scheduling your Psychic Angel Reading over Skype.
As mentioned above, one very positive thing about having your Psychic Angel Reading over Skype, Zoom or GoToMeeting is that the telecommunications portion of it is usually free. This means that you cover the cost of your Angel Reading itself, but the videoconferencing is usually not an additional charge, depending on the system you use. You can check this out yourself by doing some research.
My understanding is that as long as you use a laptop or desktop computer for your Angel Reading, and have a cable form of Internet, using Skype for your Reading will not bring you an extra charge.
Of course, you will still be responsible for the payment of your actual Angel Readings and Spiritual Counseling. To find the prices of various lengths of the Angel Readings and Spiritual Counseling I offer, go to my Schedule Your Session page. From that page, just scroll down, and the PayPal buttons with prices for various lengths of my Angel Readings will be easy to find.
The accuracy of my Angel Readings…

In the amazingly accurate, healing Angel Readings I facilitate, the Angels and I routinely give "right-on" answers to people's questions.  This is why the clients often say things like, "You hit the nail on the head"–referring to my ability to psychically accurately describe them and the issues they face, psychically describe people in their lives, and deftly explain hidden, important dynamics between them and others. This is why clients often say things like, "Wow!  I feel so much better now than before!" and, "You really helped me!"
Here's a client review:
I've been having readings with Zara for 12 years. Her psychic abilities are incredible and her advice and insight invaluable. Zara is genuine, funny and direct. I have been lifted by her clearings and felt the angelic process of healing. She has counseled me through huge changes, decisions, and discoveries in my life. Her readings are so specific to you! Hearing from my Angels is such an enlightening experience." Phoebe T., NY, NY.
Fortunately, because technology has vastly improved over the years, doing Angel Readings this way is very comfortable for the clients and for me. In fact, I'm amazed at how well it works, and see it as a blessing that these online options are readily available to help facilitate the emotionally healing, deeply spiritual Angel Readings, no matter where the clients live.
To experience this for yourself, just contact me through the "Schedule Your Session" link, and where it says, "Possible Times for Your Session", indicate which TYPE of session you prefer, as well as possible times you're available. If you would like to have your Angel Reading over Skype, Zoom, or GoToMeeting, just let me know, and we'll arrange it. Hope to see you soon!
Love and Blessings,
ZARA
---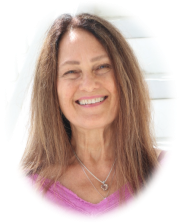 Through Angel Readings, Spiritual Counseling, and the use of a pendulum, the Angels and I are here to help. We can help clear negativity from your past, help you answer some of your deepest life questions, and help you make the right choices that will bring you joy and happiness no matter what is going on around you.
We can help you discover if you are an Incarnated Angel, what your purpose is, how to accomplish your "Angel Work", or receive guidance for a happier, more meaningful life.
Schedule your private session with me or call me at: (425) 741-9752