I Love Bringing Guidance From the Angels
As a New Year approaches, I like reflecting upon my life, and what I do…I love people and I enjoy helping them and bringing them direction and guidance from the angels, so I thought I would share with you a little of what I do and what about it makes me so happy…
I'm an Angel Reader and a Spiritual Counselor…
That means I contact angels every day, and not only do I follow their guidance personally, I also bring their guidance to other people through Angel Readings.
People contact me through e-mail or telephone and make appointments with me for a reasonable fee, and we get started. In this way, I manage to bring Angel direction and guidance to many people, and I get to see people's lives really improve. Since I'm also a Certified Counselor, these two abilities together help me to be an Intuitive Counselor for my clients.
This means that the people who come to me get the best of both worlds. They get Angel Guidance combined with Counseling Skills in their Angel Readings.
Can you imagine how satisfying this is?
The difference an Angel Reading can bring into someone's life is amazing…
I've seen people who are very sad and feeling hurt perk up and feel much better after they get the messages and insights from the Angels that come through my Angel Readings and Spiritual Counseling. I've even seen people totally turn their lives around in very healthy and productive ways.
I've seen many people who, after getting Angel Readings and Spiritual Counseling with me, suddenly become much happier than they ever remember being before. And this is actually true…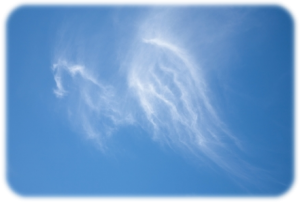 I feel very lucky because of the gifts I have been given. I communicate with angels, and I love it. I find that the messages the angels give are always positive, uplifting, and helpful. No matter what the person has experienced before, Angel Readings and Spiritual Counseling with ZARA help people to get their problems solved.
I gained the ability to be an Angel Reader through many years of meditation, and through Grace. I gained my counseling skills through many years of study. I am very thankful everyday for the blessings I have been given–particularly the ability to be a true messenger of Angels.
Blessings,
ZARA
If you'd like an Angel Reading and Spiritual Counseling to help you in your journey, Contact me or call me at 425.741.9752