How Angel Readings Can Bless Your Life
In traveling through life, you may sometimes feel alone. The good news is you're never alone. Angels are real and they care!  – ZARA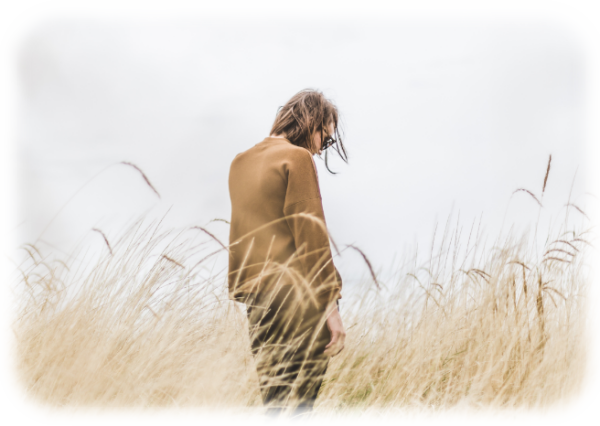 My Angel Readings are to connect you with the help of the Angels, and to help you live your life with purpose and joy.
In my readings, I teach people how to step back and look at the problems they face from new perspectives and I'm especially good at helping people with insight about people in their lives – what they are really like and what they are actually thinking. This insight can be one of many blessings that will help you in your everyday dealings.
As an Angel Reader, I help Incarnated Angels and other people find out what their purpose is and teach them how to thrive in this earthly reality! I have been doing Angel Readings, Psychic Readings, and Spiritual Counseling for over 20 years and during that time have received wonderful feedback from thousands of satisfied clients.
Here is my core teaching: The Angels are here to help us. Only when we open ourselves to receive their messages can we fully receive their help and guidance. I am here to bring Angel guidance to you.
Each day, people call me and write me to let me know how much they appreciate the work we did together. They tell me that they read the notes they took from the reading, or listen to the CD's that were recorded during the session.
ZARA, 

My reading with you, back in August, was phenomenal.  You gave me so much to think about, in terms of how I've let certain family members relate to me in a manner which is unhealthy.  The fact that the angels were stressing a need for me to toughen up was enough to motivate me to do just that.  I keep reading the notes from our session over and over.  I especially want to thank you for channeling the information about the past-life relationships between my son and I and between my husband and my son.  It really explains the current-life dynamics, and so, ZARA, you've given me a new perspective on many important things in my life.  I am recommending you to everyone I know! – Sharon S., Great Neck, NY,
The Purposes of my Angel Readings
As an  
Angel Reader
, one of the main reasons I incarnated here is to offer guidance and direction for Angels on earth who would otherwise feel hurt, confused and alone.
ZARA has been a true angel in my life.  Since our first visit, I have a clearer understanding of who I am and my purpose in this world.  She has taught me how to communicate with a realm of Beings I thought were unreachable, which has opened doors to a magnificent spiritual world.  I can honestly say that after every visit with ZARA, I feel happier and more optimistic.
Karie R, Bothell, Washington
 Another of my goals as an Angel Reader is to help people heal the wounds of life.
"I am a licensed acupuncturist and I have sent many of my patients to ZARA because she can help them in many areas that I am simply unable to reach.  Her work provides an incredible environment in which to heal.  She offers one of the most advanced integrated healing systems available.  Her work provides something that is rare:  she aligns each person with the highest aspect of their soul and then identifies any negativity that may be interfering with their potential! She then quite professionally breaks these negative patterns and thus frees up this energy for healing to occur. 

   She is a top rate psychic detective.  Her work is precise and accurate and she is always able to uncover the most relevant issue and not only shed light on the problem but actually find ways to solve it with great guidance.    She is a joy to work with, and we are all so lucky to have her in our midst.   ZARA's work complements all health care modalities.  Her work is extremely valuable."

 Sue W., LAc, Seattle, WA
"For many years I have searched for someone who could help me through emotional pain and feelings of failure.  I went to therapists, psychics and even famous people.  None of them helped me at all.  You were the needle in the haystack.  You were the one person who could help me.  Now a lot of my anger is diffused and I feel so much more clearheaded.  I feel better now.  

Thank you."

P.Y., NY, NY
Clearing the Akashic Records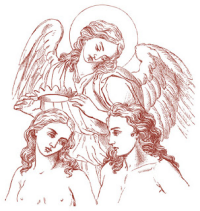 Much of the work I do is clearing  negative programs from the Akashic Records, which means I find blocks that have been causing problems in the persons' life for either numerous years, or blocks that have recently developed, all of which have been recorded by the angels in the Akashic Records.  The energetic clearing the angels and I then do to release these programs and blocks from the Akashic Records, and from the people's lives, is highly effective and hugely life changing for the better.
"Since I talked to you yesterday, there's such a difference!  Now, I feel a thousand times better than I did when I first called you.  Then, I was very physically and mentally tired. Now,  I have energy and mental and physical strength.  Chelina, Houston, TX,

"I want you to know that the clearing you did really worked.  Today at work, I felt so 'on'.  I was more assertive and things went really well for me.  I'm on top of things and I feel great!  Thank you so much!"  KR
I feel blessed to work with the Angels for you
If you would like an Angel Reading and Spiritual Counseling to help you find truth and to understand who you are and what your purpose is, Contact Me or call me at 425.741.9752 I can help answer some of your deepest life questions.