Do Incarnated Angels Talk with Other Angels?
From the beginning, the information I've given about Incarnated Angels, otherwise known as Earth Angels, is pure because it comes directly from Archangel Michael, who told me that the majority of people who are continually attracted to my work and come to me for Angel Readings are Incarnated Angels.
He said that he and other good angels in his legion would bring these Incarnated Angels to me for guidance, and that is why they would always find me. In reading the following testimonial, you'll see a demonstration of someone finding me through divinely inspired means!
Testimonial from and Incarnated Angel
"I'm really happy that I have you to help me.  I'm very appreciative and I have full faith in your work.  I found you because one day, I heard my angel say, 'Incarnated Angel–just look it up!'  I heard that over and over again.  I had never heard of that before, but I decided to look it up and I found you.  I know that everything you tell me is exactly true and I'm so happy that I can actually talk to you!"  Dawn Travell, Bowmanville, Ontario, Canada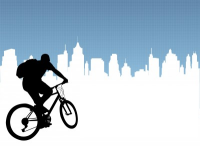 There was also a young man named Jim who channeled my name "ZARA" as he was riding his bicycle in the Seattle area. He'd never heard of me before, but all the sudden, my name kept going through his mind and he knew he needed to find me.
After that, he went the the store and obtained a copy of The Seattle Weekly, and then found my name, a picture of me, and my phone number.
In the Angel Reading he subsequently had, it came through that he was an Incarnated Angel and it was very important to not only know who he truly is, but also to get other information and clearing from the Angel Readings with ZARA.
He was truly delighted and the angels who channeled through him had obviously wanted him to get very important help through my work.
Helpful Angel Readings
From the feedback I have received over the years, I know that my Angel Readings help people's lives enormously.  Here are some examples of what people are saying:

"I loved my reading with you because now I'm content with everything.  Now I know my purpose for sure, and I'm going to put more focus into it."  
Airica Cisneros, Tracy, CA
"ZARA is amazing.  Before today, I was in a dark place.  Now, I'm feeling better and
I'm going to tell all my friends to go see her.  I'm amazed–really!  In addition to the Psychic Reading which was right-on and accurate, she did some therapeutic techniques that also were very pleasant and helped me to relax.  The whole experience of visiting ZARA was really wonderful and I'm definitely going to visit her again!"  Fitsum Wojado, Lynnwood, Washington