How to Cope With Dark Changes Taking Place in Life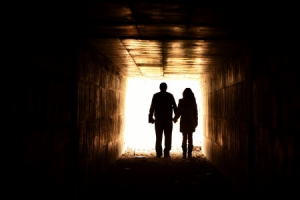 In our last article, we talked about Guilt, Shame and Blame, in this article we'll discuss how you can feel better, stay spiritually focused, and effectively deal with the changes taking place.
While in the past, many of us on the side of light may not have fully recognized a dark tendency in some of the friends, relatives and associates around us, now, with all these spiritual tests going on, it is becoming so clear, we cannot miss it. Of course the angels always knew who was who and what was what, and it was only we humans in the flesh for whom it was not so clear.    Now we're seeing it too, and that realization can be heart- rending, sad or even shocking.
So while the information derived from the current energy shift is awesome and the opportunities coming as a direct result are invaluable—still, just to be able to keep our feet on the ground and maintain our sanity during this shift, we need effective ways to deal with the outflow of spiritual energies. And as always, in order to do so, I recommend seeking help from the angels.
How the changes can affect you…
To give you additional clarity about how the recent energy shifts may be affecting you personally, here are examples of some of the changes that are taking place:
People finding out that they have been lied to and even swindled by "friends" and family 

members

People finding out that so-called friends are 

treacherous

 behind their backs

People finding out that jobs and trusted employers are not as stable or as honest as 

they thought
In addition, you may be noticing mental, emotional and physical changes in yourself as well. These stress induced changes are temporary. They are caused by the current intense energy-shift.
Feeling spacey and unable to focus

Having trouble remembering things

Mentally and emotionally reliving past problems

Muscle aches and stiffness

Mental, emotional and physical fatigue
How can you stay strong?
Many of these conditions will become better over the next several months. Meanwhile, here is what you can do to feel better, stay spiritually focused, and effectively deal with the changes taking place:
Stay centered and in the light through regular daily meditation, prayer, and getting 

messages from Angels.

Visit your Spiritual Counselor for assistance in handling problems.  You can call me for 

an Angel Reading and Clearing.  I work directly with Archangel Michael.  

Surround yourself with good angelic people.  Remember, some people are angels 

incarnate.  You and some of your friends may be among them

Be loving and kind to yourself

Get plenty of daily exercise

Take baths with the soothing healing fragrance of  

lavender and emotionally uplifting peppermint essential oils

Get a massage or go for crystal healing, reiki, or an 

acupuncture session
As an Intuitive Spiritual Counselor, ZARA ANGEL writes and speaks throughout the Northwest on Angel Awareness. A popular Trance-channel medium Psychic Angel Reader, ZARA fulfills the role assigned to her by Archangel Michael with classes and Archangel Michael Psychic Angel Readings and information about incarnated angels.
To schedule a private Archangel Michael Angel Reading with ZARA ANGEL call: 425.741.9752   or
click on this link